I charge a fixed price for my services. For this fixed price, clients receive unlimited phone calls and meetings with me, or with a staff accountant. I usually offer 3 different service packages to clients with varying prices, so you get to choose what you can afford, not me. If you are looking for an accountant for your small business, or for personal needs, give me a call and I'll set up a service package customized to your specific needs.
One of the service packages I offer contains what I call my mini-MBA course. The mini-MBA course consists of us meeting monthly, one-on-one, for 18 months. During these meetings, I will teach you how to read and analyze your financial statements. By the end of the course, you will be able to analyze your financial statements as well, if not better, than most new MBA graduates.
You may be an expert in your current field, but if you don't have accurate financial statements, and know
how to properly analyze them, you're operating blindly. Your financial statements are the single most
important tool you have to manage your business.
Simply seeing how much money is in your bank account at the end of the month compared to analyzing your financial statements is a night-and-day
difference.
Your financial statements tell a story of your company's strengths and weaknesses. Knowing this allows you to make needed changes both swiftly and accurately, and at the end of the day it's this type of business that outlasts the competition. Also, this knowledge will stay with your for a lifetime and is something of value you will want to pass on to your children if you plan on involving them in the business one day.
UTAH STATE UNIVERSITY
MASTER OF BUSINESS ADMINISTRATION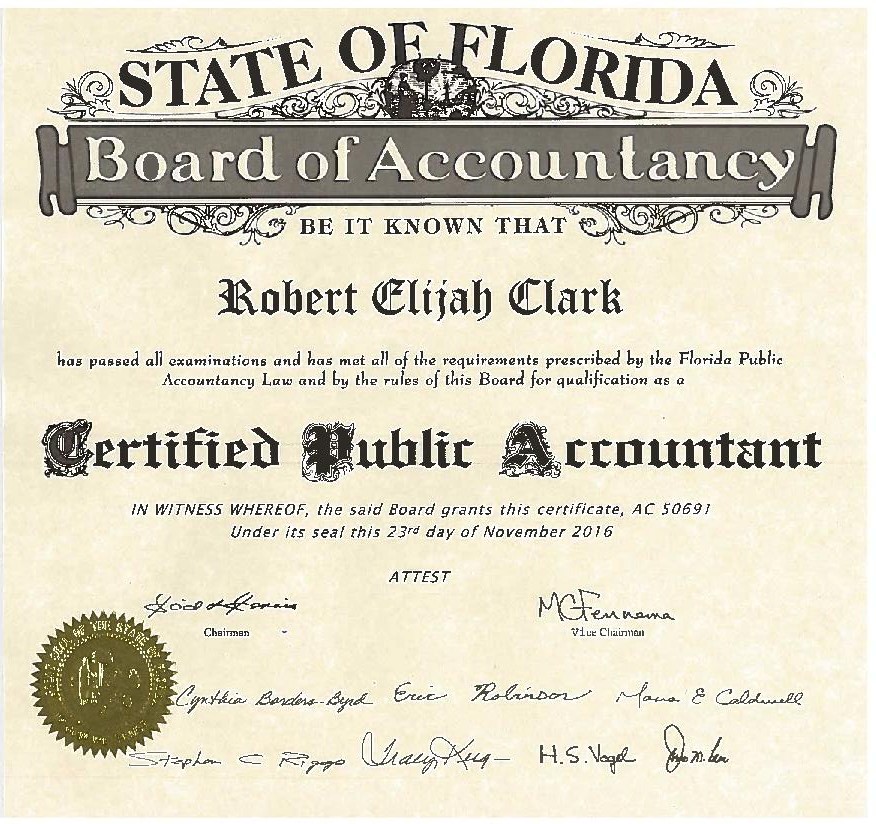 FLORIDA CPA LICENSE
LOUISIANA CPA LICENSE